ALERT: CHANGED VENUE!*

Gregory Maguire will be visiting Denton on November 21, 2009. He will be speaking about his work, including his newest book, Matchless: A Christmas Story. A book sale and book signing will immediately follow the program.
*Due to unforseen circumstances, Mr. Maguire will now be speaking at TWU's Hubbard Hall, next to the library. You can find a map, directions, and parking information on the TWU Campus Map (building #30).
~ Saturday, November 21, 2009
~ 6:00pm
~ Hubbard Hall MCL Auditorium
(Multipurpose Classroom & Laboratory Bldg.)
~ Texas Woman's University
Please note: Seating is limited, and tickets will be required. Some tickets will be available for advanced reserve (click here), and the rest will be available at the door on a first-come, first-served basis.

Saturday, November 14th, 2009
Denton Public Library, North Branch
3020 N Locust

...featuring film selections inspired by Maguires books!
10:00am ~ The Little Match Girl
10:15am ~ The Muppet Christmas Carol
1:00pm ~ Enchanted
4:00pm ~ The Wizard of Oz

(Information is available on the Book Clubs page.)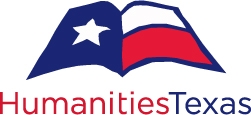 This program was made possible in part with a grant from Humanities Texas, the state affiliate of the National Endowment for the Humanities.

For a glimpse of this exhibit, here's a short video including a few images from the display.
To support Denton Reads, the UNT Libraries Rare Book Room has a wonderful exhibit on Gregory Maguire and Wicked. This exhibition, drawn from materials in the Rare Book & Texana Collections, the Weaver Collection of Juvenile Materials, and from private lenders, offers a glimps into the world of modern master storyteller Gregory Maguire.