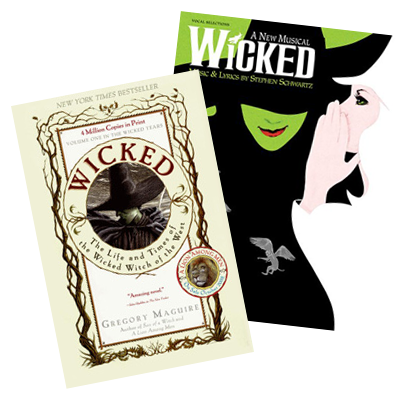 During the weeks of November 3rd - 14th 2009, Denton Reads will once again hold book club sessions. (See schedule below.) All of the book clubs will be reading Wicked by Gregory Maguire.
Denton Public Library Book Clubs
11/03/09 ~ Emily Fowler Library ~ 7pm
11/07/09 ~ North Branch Library ~ 11am
11/11/09 ~ South Branch Library ~ 7pm
TWU Book Club
11/11/09 ~ TWU Blagg-Huey Library, room 101 ~ 12pm
UNT Book Club
11/09/09 ~ UNT Willis Library, room 035 ~3pm
Banter Book Club
11/13/09 ~ Banter @ 219 Oak St., Denton ~ 6:30pm
Barnes & Noble Book Club
11/14/09 ~ B&N, Golden Triangle Mall, Denton ~ 7pm (NOTE: this bookclub time has changed and will be held at 7pm instead of 4pm)
To RSVP for book clubs (not required but preferred), e-mail Annie Downey at annie.downey [at] unt.edu.

Anyone with a Facebook account can join the Denton Reads Book Club Group on Facebook! Participate in online discussions, find out about future events, and connect with other readers.

If you have a bookclub-related question, please contact Annie Downey at annie.downey [at] unt.edu.