The 2008 selection is Ender's Game by Orson Scott Card. It is the first book in the Ender series, which currently encompasses nine novels and ten short stories.
Reviews of Ender's Game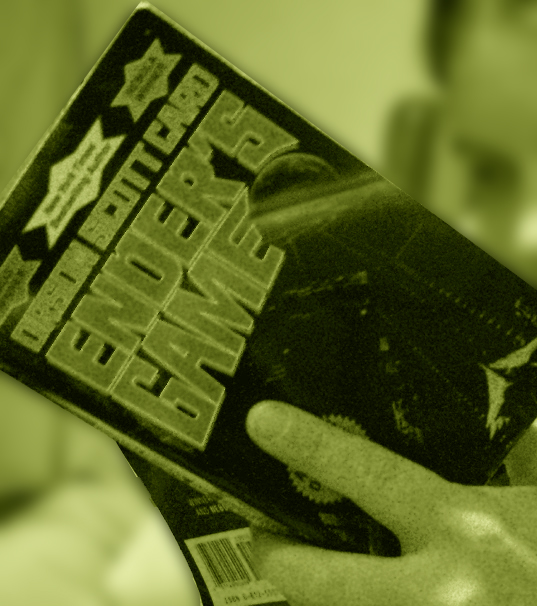 "Ender's Game is a fast-paced action/adventure but it is also a book with deep and complex moral sensibilities. Card constructed the book so that layers fold with immaculate timing, transforming an almost juvenile adventure into a tragic tale of the destruction of the only other sentient species man had discovered in the universe."
-- Houston Post

"A prize-winning novella has been transformed into an even more powerful book about war, that ranges in topic from reflex-training video games to combat between our inner- and other-directed selves....This book provides a harrowing look at the price we pay for trying to mold our posterity in our own aggresive image of what we believe is right."
-- The Christian Science Monitor
The 2007 Denton Reads selection was The Legacy of Luna : the Story of a Tree, a Woman, and the Struggle to Save the Redwoods by Julia Butterfly Hill.
The 2007 children's selections were Hoot by Carl Hiaasen (for intermediate readers) and The Lorax by Dr. Seuss (for young readers). Each complimented the 2007 program's environmentally-focused theme.
You can purchase copies of Denton Reads selections at Barnes and Noble, located in the Golden Triangle Mall. Barnes and Noble also allows you to have it shipped to your home. Simply call their store at 940-383-9261 and have your credit card handy.
You may also obtain a copy at your local library:
Texas Woman's University Library